Who. . . .
Jamaicans are a very cultural bunch.
Many Higglers (Jamaican entrepreneurs) and hustlers know that your pockets are lined with a small bit of their future, and will do their best to help you spend it in their direction.
If you are interested in their wares, by all means talk; if you are not, a polite "No, thanks" works. If they persist, here is where you are free to persist and politely decline again. Don't be intimidated; it's a game where you're already the winner before it starts as long as you maintain your dignity and allow the hustlers to do the same. People may try to lead you into their shops. You don't have to go. You are free to bargain in street-vending situations.

---
Who's who . . .
In November, from 39 contestants in London, Miss Carol Joan Crawford was chosen "Miss World 1963". This was the first time that a Jamaican was awarded this title.
In 1965 in January, Jamaica became a member of the United Nations Human Rights Commission for the first time.

In 1966 on April 21, His Imperial Majesty Haile Selassie 1, Emperor of Ethiopia, King of Kings, Conquering Lion of Judah, arrived in Jamaica for a three-day state visit. H.I.M. Haile Selassie addressed Members of both houses of the Jamaican Parliament and, at a special ceremony at the University of the West Indies, received the honorary degree of Doctors of Laws.
In 1962 on April 10, a general election was held. The Jamaica Labour Party won 26 seats, while the People's National Party won the remaining 19 seats. The Government therefore passed from the P.N.P. to the J.L.P. and Sir Alexander Bustamante became Prime Minister.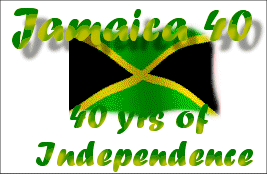 Norman Washington Manley, PNP Leader resigned as such, and later from the House of Representatives, during February, 1969. His son, Michael, was elected as P.N.P. leader, and hence of the Parliamentary Opposition, in his place.
The death of Normal Washington Manley occurred on September 2, 1969. He was buried in the National Shrine area of the King George VI Park on September 7, 1969.
The change-over of the decimal currency took place on September 8,1969.
National Heroes' Day was celebrated on October 18, 1971, with a military parade and first investiture of purely Jamaican Awards at Up -Park Camp, when the Rt. Excellent Sir Alexander Bustamante received his Order of National Hero insignia from the Governor-General, Sir Clifford Campbell, K.C.V.0., G.C.M.G.
Mr. Michael Manley was sworn in on March 2, 1972, as Jamaica's fourth Prime Minister by the Governor-General, Sir Clifford Campbell, at King's House.
In 1973 (May) the Government announced "Free Education". No Tuition fees were to be paid for Secondary Schools and the school services such as games, home economics, drama classes would be free of cost as from September 1974. There was to be free tuition for all Jamaicans admitted to the University of the West Indies.
In July, 1973 Mr. Florizel Glasspole was sworn in as Governor-General of Jamaica.
In 1977 on August 6, Sir Alexander Bustamante died at the age of 94 years. He was the last surviving National hero of Jamaica.
On April 20, 1981 Robert Nester Marley, the Reggae Superstar was invested with the Order of Merit (O.M.).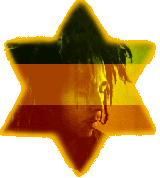 May 1,1981 Montego Bay was declared a city.
Jamaica Historical Dates - Compiled from various Jamaican History books by Donna Lewis Essix.

What is. . .
Jamaica? The Caribbean Island. Jamaica is not only an Island, it is a Country very rich in culture with breathaking landscapes, sapphire seas and Reggae Music. It is 146 miles long and 51 miles wide.
Reggae? The Music of Jamaica. Find out more here!

Jerk Pork? Jerk is a special sauce made of spices that is made on the island and is very, very HOT (peppery). It is used to marinate the pork or chicken that is cooked with the flavor that the only the jerk sauce gives.


Ackee & Saltfish?- The national dish of Jamaica. Ackee is a fruit that grows on a tree in Jamaica and saltfish is salted (cured) cod.
The Language? Jamaicans speak several languages. One is unique to the island called the Jamaican Dialect (patios). Jamaican Patois is a lyrical, very listenable language with color and depth, and no little history. It include bits of Portuguese, Spanish, and the West African languages Twi, Ewe, and Akan, an Ashanti language.

---
The Rum? - White Rum of course, be sure to get the product made and bottled in Jamaica.

Ganja? - aka..weed, marijuana, etc. An illegal substance in Jamaica as well as the U.S. that carries jail time of you are caught with it.


Rasta? - short for Rastafarian. Known for wearing dreadlocks and smoking de herb, but there is much more to Rasta & Rastafarianism that everyone should know here!


Ska? - Influences of Swing, Rythym & Blues from the United States combined with Mento created 'SKA' in the 40's and 50's. Ska was a big band sound with horn arrangements, piano and "bop" quick beat. Ska was easy to move to and created a form of dance "skanking". In 1959, when the boogie beat had become less important in rock-oriented R&B, top sound-system owners like (Clement "Coxsone" Dodd , Duke Reid & Leslie Kong) took matters into their own hands, forming their own labels & acting as producers for local talent.


Rock Steady? - (a heavy Bass tune) was conceived by Leroy Sibbles with his singing group the Heptones and was then the Jamaican dance music of the 60's. In its simplest terms, rocksteady is half-speed ska with the trombone replaced by piano and prominent bass. The lyrics are more socially and politically conscious, and there is a greater focus on harmonies, particularly in trios like the Heptones, Gaylads, Dominoes, Aces, and Wailers. Other major figures include Alton Ellis and Ken Boothe. With its relaxed beat and social-protest lyrics, the music served as a forerunner to Reggae.

Where. . . .
Jamaica is an Island in the Caribbean some 600 miles south of Florida, 100 miles southwest of Haiti and 90 miles south of Cuba.
To Go? - There 14 parishes to visit,all have inviting landscapes.
Kingston is the Capital City.
Montego Bay is the Jamaican Rivieria.
Ocho Rios is the Tourist Capital.
Negril is uninhibited & FUN.
Know where to go here!
Jamaica is one of the richest and most varied landscape in the region. The great variety of terrain and climate allows virtually everything to grow there. The red dirt found mainly in the centre of the island is rich in Bauxite which is the primary ingredient in the processing of Aluminium. This along with Tourism, Sugar, Bananas, Rum and Blue Mountain Coffee are the main sources of income for the island.
With low coastal plains and its best beaches on the north and west coasts, Jamaica is mountainous in the interior with a peak in the Blue Mountains of approximately 7,402 feet.
The climate is very tropical and perfect for year round vacations.
Jamaica is 1 hour and 15 mins air ride from Miami, 2 hours from New York City and served by many airlines as well as ships.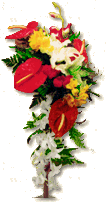 Many people get married in Jamaica and why not. . .where else can you have a wedding that your guests can also have a vacation. The hotels in Jamaica make it very easy for young couples and most cermonies are free!

Early Jamaican Music
According to the History of Jamaica, the slaves brought drums from Africa called "Burru" used in arrangements called "talking drums" originating from West Africa. The early "Jonkanoo" celebrations - a mix of African, European and the evolving Jamaican cultural music of drumming, rattles and conch blowing - appeared around Christmas time with masquerades. Jonkanoos were at first encouraged by the planters, until they realized that the slaves were communicating with their drums and conch shells.
More in the Story of Jamaican Music.
What is Dancehall? - A new form of reggae began as Dancehall developed in the '80s as "ragamuffin," a hybrid style featuring a DJ or "sing-jay" half-singing, half-rapping with often bawdy ("slack") themes. By the '90s, dancehall crossover was common, with many gangsta-rappers incorporating dancehall rhythms and its rapid-fire toasting. This scene is now dominated by, Buju Banton, Supercat, Sister Carol, Patra and the Dancehall King, Beenie Man. This style continues to rule in its birthplace, the dancehall.

---

Marcus Moziah Garvey was born in St. Ann's Bay, west of Ocho Rios, in 1887, reportedly the son of a Maroon. Garvey was a follower of Ethiopianism, and it was in his early Kingston days that he formed his theories of militant black nationalism, the cornerstone of which was redemption of Africans through repatriation to Africa.