Gregory Issacs, the Cool Ruler
One of Jamaica's most beloved vocalists whose career stretched over 30 years. From the heady days of reggae through lovers rock, a genre he virtually invented, his talent reached into the modern age. Born in the Fletcher's Land area of Kingston, Jamaica, on July 15, 1951, Isaacs arrived in the music business via the talent show circuit, a tried and true formula for many of the island's budding singing stars. Byron Lee was the first in the industry to spot his talent and brought him and Winston Sinclair into the studio to record the duet "

Another Heartbreak"

in 1968. Sadly, it went nowhere, and Isaacs decided to try his fortunes with a new vocal trio, the Concords. They set up home at Rupie Edwards' Success label, and over the next couple of years released a number of singles, including one with Prince Buster, but none caught the attention of the Jamaican public.
In 1970, the Concords folded and Isaacs struggled on alone. His initial self-productions were similarly unsuccessful, while further cuts with Edwards did no better.
Between 1973 and 1976 alone, the singer released more material than most artists do in a lifetime, virtually all of it timeless classics. Isaacs' early albums inevitably gathered up strings of these hits, while usually also including a few new songs.
By now, Isaacs was too big a talent to ignore, and in 1978 he signed with Virgin's Frontline label. That same year, the singer had a featured role in the classic Rockers movie. Inexplicably, however, as Isaacs was poised on the brink of international success, he failed to set the rest of the world alight. His debut Frontline album, the excellent Cool Ruler, barely ruffled a feather outside Jamaica. It did, however, provide most of the material for Slum: Gregory Isaacs in Dub, which boasted fat rhythms by the Revolutionaries, keyboardist Ansel Collins with Prince Jammy, and Isaacs himself behind the mixing board. Cool Ruler's follow-up, 1979's Soon Forward, was filled with hits that would soon become classics. The Lonely Lover, and its follow-up, 1981's More Gregory, both boast the Roots Radics and a host of Jamaican hits that range from lovers rock to deep roots and on to the emerging dancehall sound. No wonder the singer was a hands-down success at the first Reggae Sunsplash. It was at this point that Island stepped up to the plate and signed the singer to their Mango imprint.
On the Mango label Isaacs immediately repaid his new label's faith with his biggest hit of all,

"Night Nurse."

The song titled his Mango debut, another masterpiece, and again featured the steaming Roots Radics. Amazingly, as the song spread around the world, the singer sat whiling his time away in a Jamaican jail as the result of a drug arrest. He was released later in 1982 and immediately entered the studio to record

Out Deh

with producers Errol Brown and Flabba Holt. Once again able to take the stage, Isaacs played a series of awe-inspiring shows over the next year, captured on both 1983's Live at Reggae Sunsplash and the following year's Live at the Academy Brixton albums.
The Ted Dawson-produced Easy and

All I Have Is Love, Love, Love

, for example, certainly have their charms, but are hardly crucial. But that didn't mean the hits had dried up. Those 500 records are albums only, not singles, and the shops (and charts) continued to overflow with Isaacs' 45s. And the rise of ragga just added hot new producers to the singer's packed recording diary.
In 1987 Isaacs collaborated with the equally sweet-singing DJ Sugar Minott for the Double Dose album. Isaacs swiftly found himself a dancehall hero. It was during this period that Isaacs also recorded an album for King Tubby. Warning boasts the magnificent rhythms of the Firehouse Crew, and a dark atmosphere of foreboding slinks through the entire set. It was not released at the time and only came to light after the great man's murder in 1989. By then, Isaacs had already stormed the world, digital or otherwise, with the 1988 Gussie Clarke-produced

"Rumours"

. The masterful

Red Rose for Gregory

boasts a clutch of hits beside equally sublime non-45 tracks, all cut for Clarke. The pair's follow-up, 1989's I.O.U., is arguably an even stronger album. That same year, Clarke reunited Isaacs and Brown for the No Contest album. Isaacs continued to cut seminal singles with Clarke, while also recording with a host of other producers. In 1990, the singer joined forces with Niney Holness for the excellent On the Dance Floor album. The next year saw Fatis at the controls for

Call Me Collect

, which boasts Sly & Robbie and Clevie, while Bobby Digital adds his unique production sound to 1991's

Set Me Free.

And having inked a deal with RAS in the U.S., that label's head, Doctor Dread, oversaw 1992's memorable

Pardon Me

. Philip Burrell was in the producer's chair for 1994's Midnight Confidential album.
The singer began the new millennium with aplomb on Father and Son, which, true to the title, features Isaacs and his son

Kevin

. The duets are gorgeous, while the younger Isaacs is given plenty of room to prove that his talent is equal to his dad's. The next year,

I Found Love

marked the second time the two worked together. In between times, the singer continued to impress audiences live, and his recorded output continued sporadically during the remainder of the decade. However, by 2007 he had reportedly lost his teeth due to crack cocaine addiction, and he was later diagnosed with lung cancer, which spread and ultimately took his life. Gregory Isaacs died at his home in London on October 25, 2010 at the age of 59.

Luciano
A superstar in his native Jamaica,
Luciano
combines his love of God and beauty into a soulful, spiritual blend of rock and R&B-tinged reggae. Born Jepther McClymont in Davey Town on October 20, 1964, he began his musical career singing in church and moved to Kingston to pursue music professionally. After McClymont had worked with prominent reggae producers like
Herman Chin-Loy
and labels like Aquarius and Sky High,
Homer Harris
of Blue Mountain changed McClymont's name. Now known as
Luciano
, he released singles for labels like Big Ship, New Name Muzik, and Sky High, and began working with longtime producer Phillip "Fattis" Burrell. However, the pressures of constant recording and performing caused him to leave the music scene in 1993 to regroup and reconsider his life. His return, 1995's
Where There Is Life
reflected
Luciano
's sabbatical with its spiritual, contemplative style, and found critical acclaim for its artistic integrity and stylistic diversity.
Luciano
's sacred approach to life and music fills his other albums, including 1996's
After All
,

1997's
Messenger
, and 1999's
Champions in Action
.
Great Controversy
was issued two years later, as was
A New Day
.
Serve Jah
was issued in 2002, followed by 2003's
Tell It from the Heart
.
Lessons of Life
from 2003 teamed the singer with the hot production crew
Fat Eyes
, while 2005's
Upright
featured the production of
DJ Flava
and marked
Luciano
's first release on the Kingston label. His 2006 release
Child of a King
was introduced by the Jamaican hit single "Remember When."
God Is Greater Than Man
arrived in 2007, with Jah Is My Navigator following in early 2008.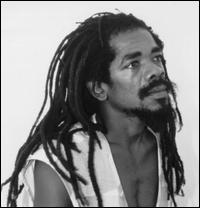 Cocoa Tea

Cocoa Tea was born Calvin Scott on September 3, 1959 in Rocky Point, a small town in Clarendon Jamaica. Tea was one of the few early dancehall stars to carve out a consistent, productive career as the genre evolved over the years. His cool-toned, laid-back vocals were perfect for sweet, smooth lovers rock, and gave him a distinct identity amid his more aggressive peers. Still, he was also capable of toughening up his sound on his cultural protest material, which was often sharply perceptive. He sang in his church and school choirs as a youth, and made his first recordings for producer Willie Francis in 1974 at the mere age of 14; one single, "Searching in the Hills," was released under his given name, but went nowhere. He spent the next few years working as a racehorse jockey, then as a fisherman; during the latter occupation, he began to rediscover his musical ambitions, performing with the traveling sound systems that passed through local dancehalls.

In 1983, he moved to Kingston and adopted the performing name Cocoa Tea, after the Jamaican term for hot chocolate. He soon met top dancehall producer Henry "Junjo" Lawes, and recorded a series of hit singles that included

"Rocking Dolly," "I Lost My Sonia," "Informer," and "Can't Stop Cocoa Tea.

" His first album, Weh Dem a Go Do...Can't Stop Coco Tea, was released in 1985 and compiled many of his previous successes (a slightly different version, Rocking Dolly, was later issued in the U.S.). Lawes moved his operation to New York, and King Jammy became Tea's primary producer just as he was beginning to expand his focus to Rastafarian lyrical themes. The results included two albums, 1986's The Marshall and 1987's Come Again, and hit singles in those two title tracks, "Tune In," and "Settle Down," among others.

In 1989, a supergroup featuring Tea, Shabba Ranks, and Home T recorded together under the auspices of both King Jammy and Gussie Clarke. The resulting album, Holding On, was a major hit in Jamaica, as were the singles

"Pirates Anthem"

and

"Who She Love

." Still an extremely viable solo artist, Tea recorded the biggest socially conscious hit of his career to date, "

Riker's Island,

" in 1991, and supported it with an album of the same name. His strident anti-Gulf War commentaries "Oil Ting" and "No Blood for Oil" were banned on radio in Jamaica and the U.K.; the latter was included on a second supergroup album, Another One for the Road, for which Cutty Ranks replaced Shabba. Tea's next major solo hit was the lovers rock tune "

Good Life,

" produced by Philip "Fatis" Burrell. He was able to maintain a steady, solid level of popularity into the late '90s, with hits for Burrell (1996's "

Israel King,

" 1997's King Sporty cover "I'm Not a King") and Bobby "Digital" Dixon (1995's "Holy Mount Zion"), plus a collaboration with Cutty Ranks on the 1997 Bob Marley cover "Waiting in Vain." Much of his mid-'90s material was collected on Holy Mount Zion, which was released in 1997 by the legendary Motown label. Further albums included 1998's One Way and 2001's Feel the Power.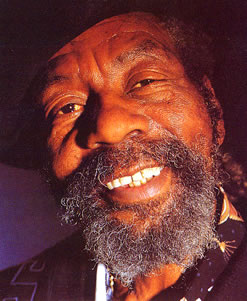 U-Roy

Known as the Originator, U-Roy wasn't the first DJ, nor even the first to cut a record, but he was the first to shake the nation and he originated a style so distinctly unique that he single-handedly changed his homeland's music scene forever. Born Ewart Beckford in Jones Town, Jamaica on September 21, 1942, he received his famous moniker from a young family member unable to correctly pronounce Ewart and the nickname stuck.

U-Roy's rise to fame was slow, and took almost a decade. He began back in 1961, DJing at the Doctor Dickie's Dynamite sound system. Eventually, he moved onto the Sir Mike the Musical Thunderstorm outfit, and then in 1968 to the Sir George the Atomic sound system. The mechanic was just beginning his musical experiments that eventually led him to develop dub, and at the moment he was giving his proto-dub experimental discs to a handful of his favorite DJs. The following year, King Tubby launched his own Hi-Fi sound system and brought in U-Roy as his top DJ. By then, the DJ had established himself as one of the premier talents of the sound system scene. Producer Keith Hudson was the first to recognize the possibilities and took U-Roy into the studio in late 1969 to cut the song "Dynamic Fashion Way." However, the tape lay in the studio while the producer went off on a trip to the U.S. and the DJ went off to try his luck elsewhere. Lee Perry paired U-Roy with Peter Tosh and recorded "Selassie," a version of Ras Michael & the Sons of Negus' "Ethiopian National Anthem." U-Roy cut one more single with Perry ("O.K. Corral") then moved on to Keith Hudson, for whom he recorded "Dynamic Fashion Way," and Bunny Lee, with whom he cut "King of the Road." He next linked with producer Lloyd Daley for two singles, "Scandal" and "Sound of the Wise," which like their predecessors,created a stir amongst the grassroots sound system crowds, but barely registered beyond them.

John Holt would change all that. One night early in 1970, he attended a sound system party and caught U-Roy DJing. The singer was blown away, not least of all because the chatterer was exhorting the enthusiastic crowd over Holt's own hit "Wear You to the Ball." The first release, "Wake the Town," did exactly that and an aroused Jamaica swiftly sent the single to the top of the charts. That song was a version of Alton Ellis' "Girl I've Got a Date"; the next, "Rule the Nation," was cut over the Techniques' "Love Is Not a Gamble," and that single was as prophetic as the first. It, too, slammed up the chart, as did its follow-up, "Wear You to the Ball." For a month and a half, all three singles boldly stood astride the top three spots in the Jamaican charts.

Every producer in town was now vying to record DJs, pillaging through their back catalogs for appropriate rhythms. In U-Roy's wake came a flood of young hopefuls, Dennis Alcapone, I- Roy, Big Youth, Scotty, Lizzy, U-Roy Junior, and many, many others. Many of these early progenitors of the DJ scene, U-Roy included, can by found on the Trojan label compilation With a Flick of My Musical Wrist. U-Roy himself would never again place three singles at the top of the chart, but he continued to have smash hits and made his way happily around the studios. He recorded a number of notable songs for producer Alvin Ranglin, including "Way Down South" (a version of Billy Dyce's hit "Take Warning") and "Nana Banana." Working with Glen Brown, he cut "Number One in the World" over the much-versioned "Dirty Harry" rhythm, while also recording intriguing offerings for Niney Holness and Lloyd Daley.

In 1982, he appeared at Reggae Sunsplash for the first time and a song from his powerful set can be heard on the Best of Festival -- Day One compilation. In 1983, the DJ was behind the superb King Stur-Gav Hi Fi Lee Unlimited album, a live session recorded at his own sound system that featured a clutch of crucial DJs from Dillinger to the young Beenie Man, his two favorite protégés Charlie Chaplin and Josey Wales, as well as U-Roy himself. He returned to Reggae Sunsplash in 1985, 1987 and1990.